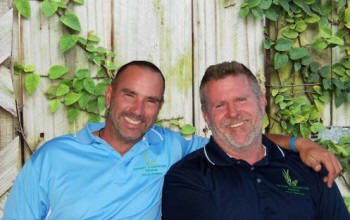 Aesthetically driven designs coupled with an awareness of the need for environmental resource conservation and meticulous installation management has allowed us to create outdoor living spaces which stand the test of time, adding enduring beauty and intrinsic value to any home or business.

Our designs are backed by extensive study through the UCLA Landscape Architect Program, along with 40 years of drought tolerant and desert landscape experience. We are also licensed, established and insured contractors who understand every detail of installation, as well as the climatic challenges of this valley, and the need to conserve.

We love what we do and we're happy to share our knowledge, enthusiasm and years of experience with our clients. Whether residential, commercial or condo conversion, allow our team the opportunity to help you create an inspired, unique landscape that is both interesting and usable.

Call or email us for an initial consultation.



477 N Palm Canyon Drive – Suite A – Palm Springs – California – 92262
State Contractor License No:  980987